Frequently Asked Questions
What is tuition?
---
Tuition can be paid all at once or on a month-to-month basis. Classes are held September-May Boys Preschool Class: $20/month (30min. class once a week) Girls Preschool Class: $30/month (45 min. class once a week) Elementary Class (k-6th grade) : $40/month (60 min. class once a week) Jr. Company (7th-9th grade): $60/month (60 min. class twice a week)
---
Can I attend class to watch my dancer?
---
In order to create an optical learning environment, parents are asked NOT to attend class with their child. This helps the teachers instruct without distractions and allows dancers to explore new movement without the embarrassment of being watched. There are 4 parent Observation days throughout the year where parents are invited to observe class, including the first day. ----------------------------------------------------------------------------------------------------------- For parents who are traveling great distances some places to wait include: -Farmington Library (to work/read) -Station Park (shopping/dining) -Various parks (within walking distance) -Smith's (grocery shopping)
---
Do you have recitals?
---
We have 2 recitals a year: A mini-Christmas recital, "The Polar Express" in December. Location TBA. Our annual Spring Recital. May 15th & 16th, 2020 at the Weber State Browning Center.
---
What are the fees for the year?
---
-$30 Registration Fee to hold your dancers spot in class. -$20 Christmas Recital fee. This covers the venue, costume rental, props, and other costs. Tickets for this recital are free. To be paid the first week of November. -$70 Spring Recital Costume Fee. This covers a beautiful costume that your dancer gets to keep, a professional venue, props, lighting, sound and security. Tickets for this recital TBD. To be paid the first week of February.
---
How old does my dancer have to be to take class?
---
Dancers must be 3 years old by September 1st, 2019 to attend the preschool class.
---
Where are you located?
---
Our studio is nestled in the mountains of Farmington in a beautiful in-home studio. 36 e. 1020 n. Farmington, UT 84025
---
What is Creative Dance?
---
Glad you asked! We are so passionate about Creative Dance and how GOOD it is for kids. It is a dance technique that develops coordination, flexibility, and musicality. It fosters creativity, problem solving, cooperation, and performing skills. Want to learn more? Watch the short video below to see creative dance in action.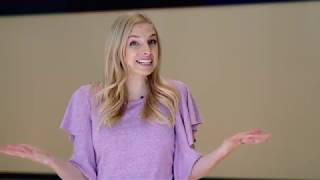 ---
What is the dress code?
---
Dancers should wear clothing they can easily dance in: -leotards/footless tights -fitted shirts/leggings -dresses with shorts/leggings -unitards Please do not wear jeans or footed tights. We dance in bare feet for every class. ----------------------------------------------------------------------------------------------------------- Hair must be pulled up off the face
---
---